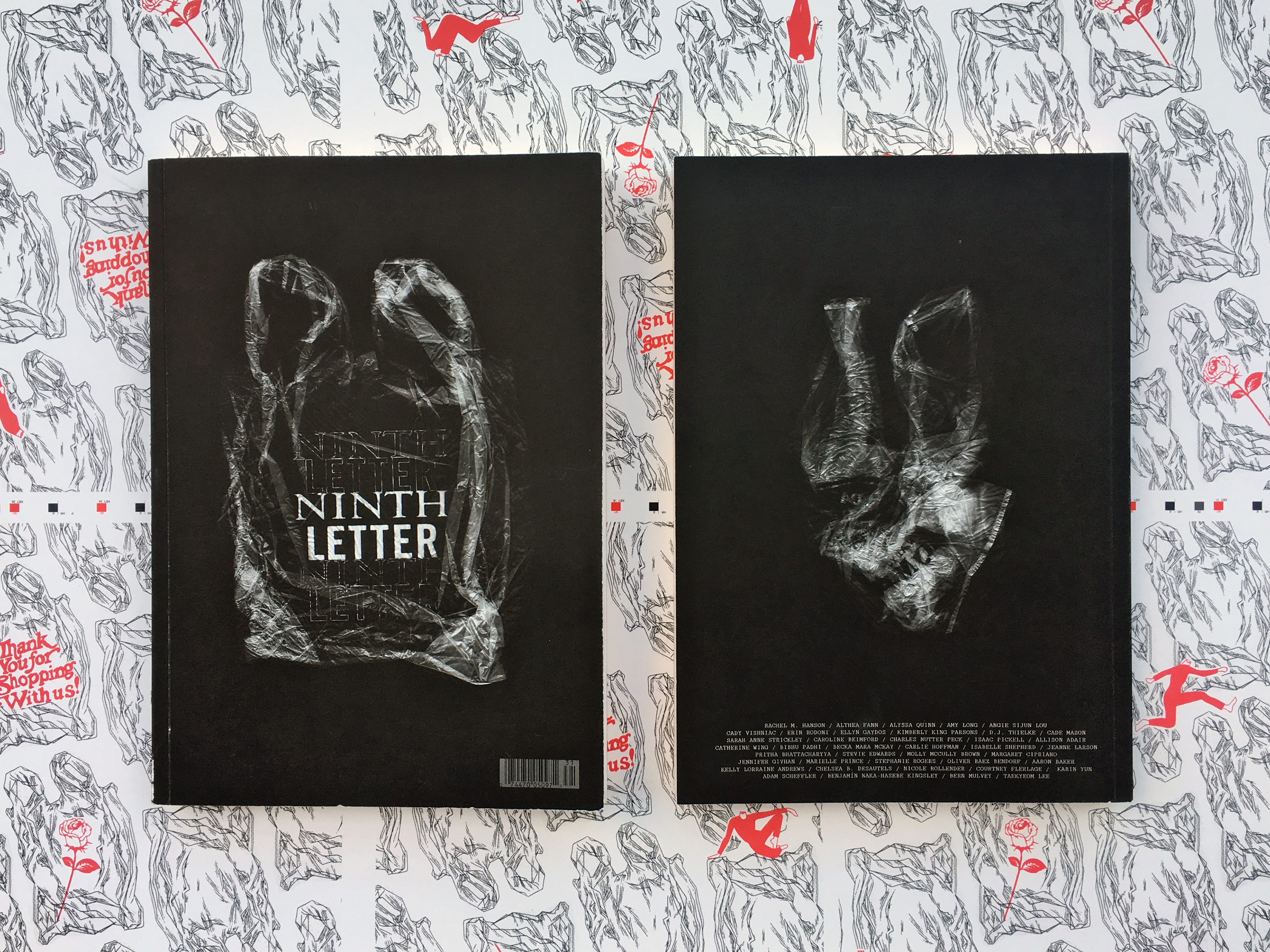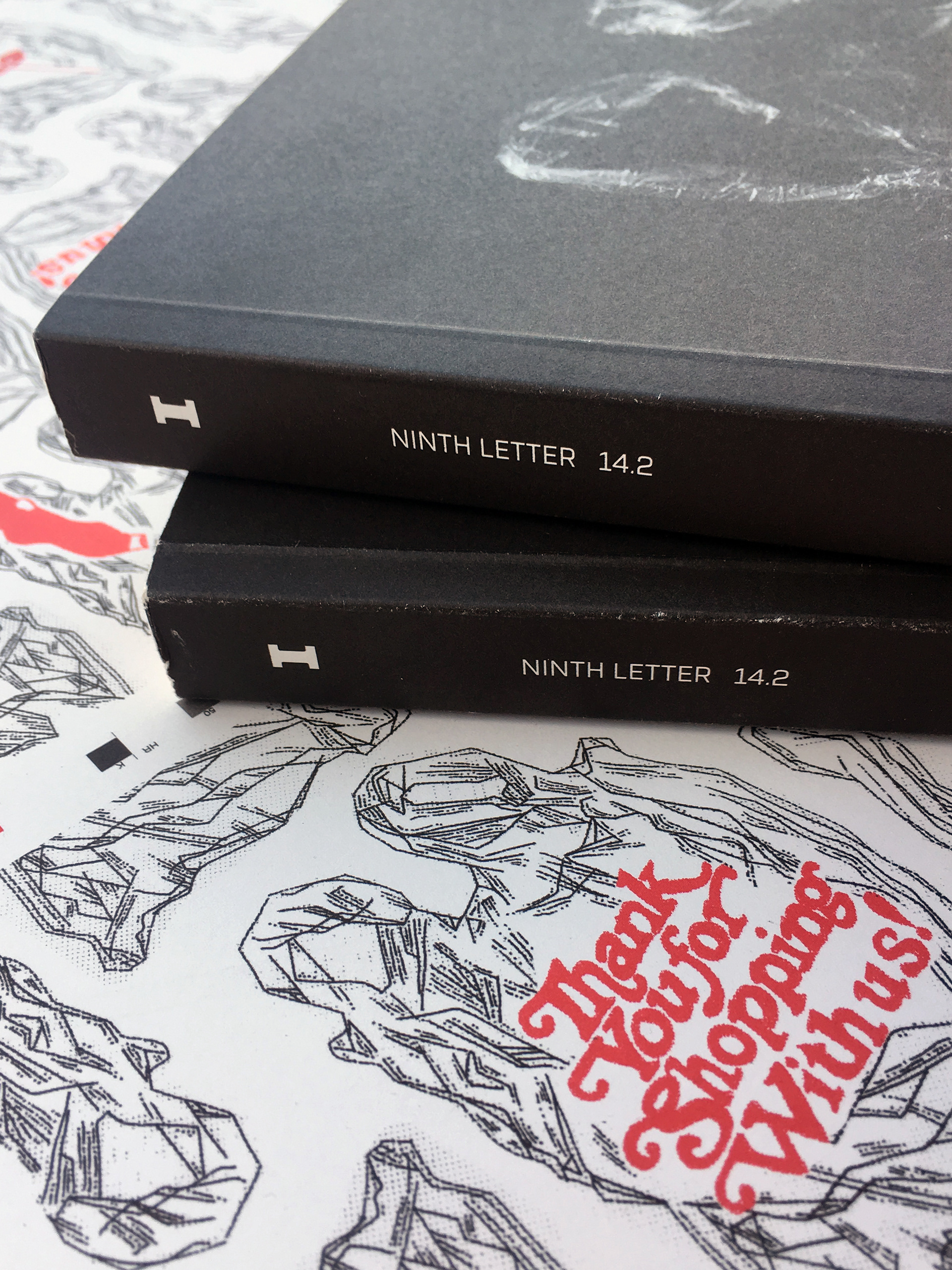 Cover Design by Melvin Melendez
"I <3 Joe" Image in Print
"I <3 Joe" is an original photograph I created using personal items. My goal was to practice

studio lighting

techniques and experiment with

color separation.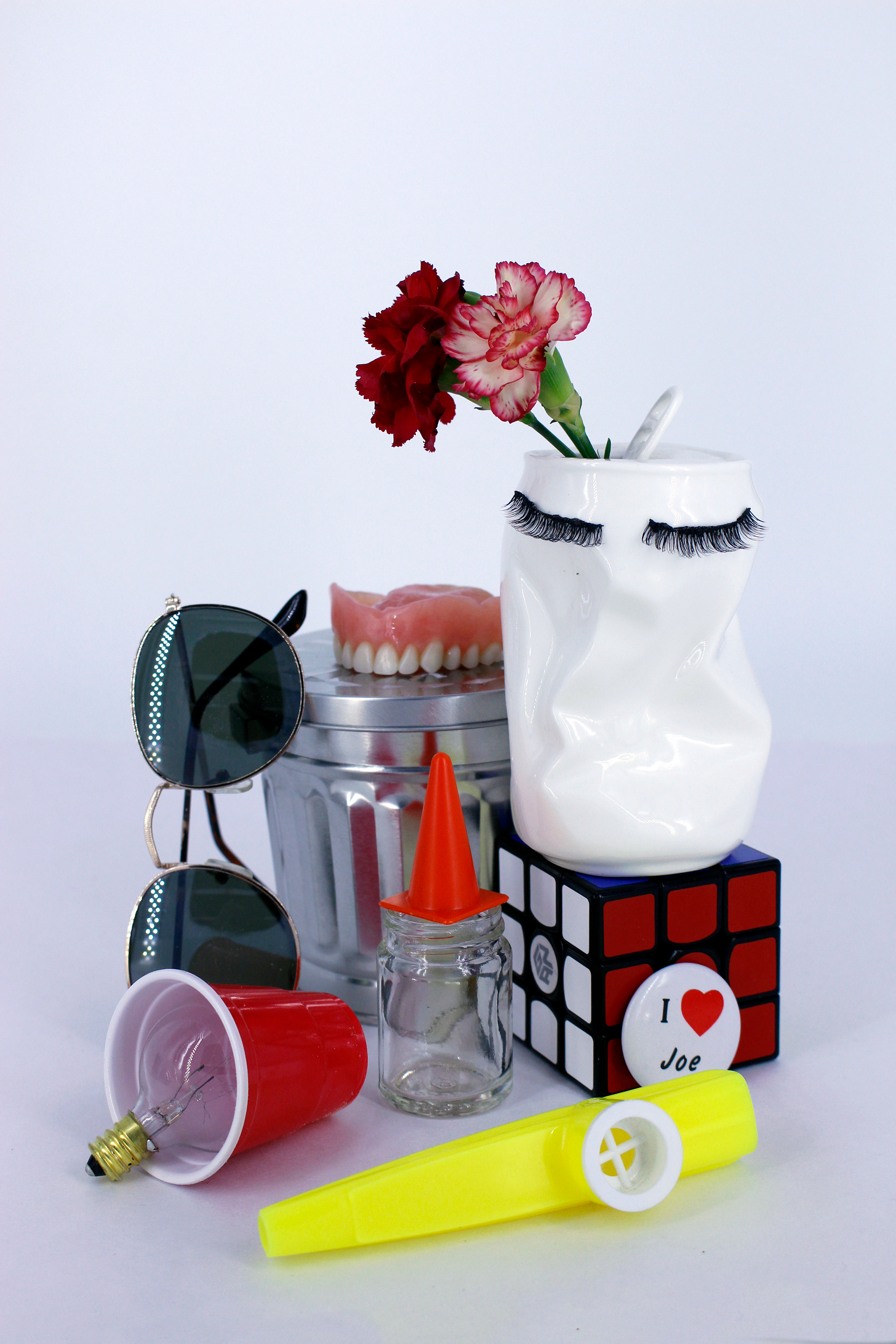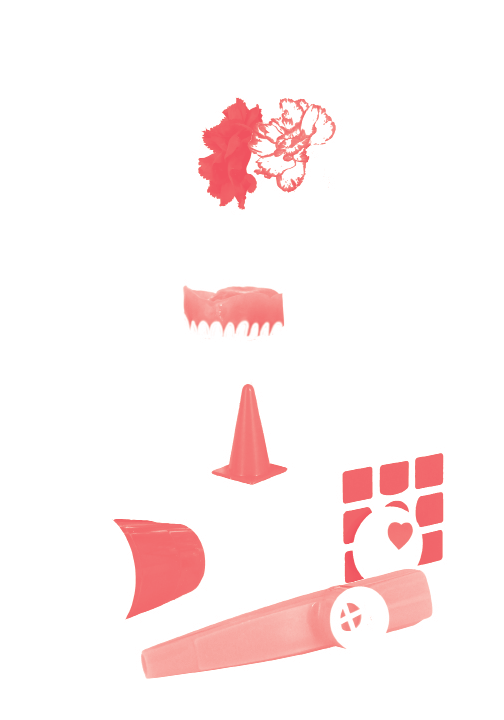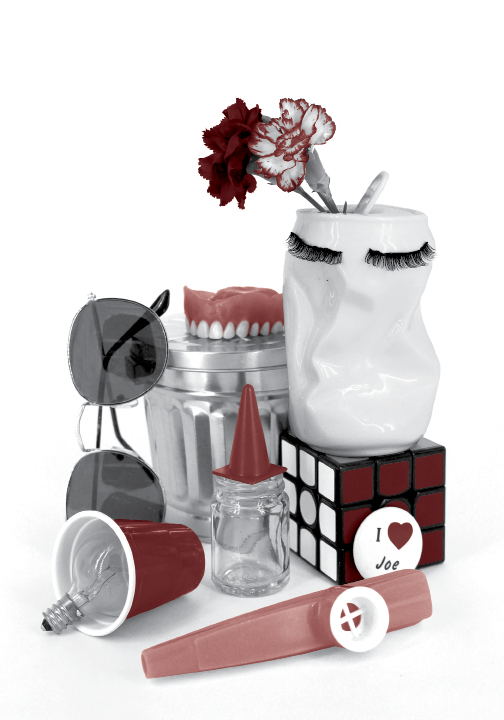 "I <3 Joe" Image Breakdown - Original image, black layer, red layer, and combined layers in InDesign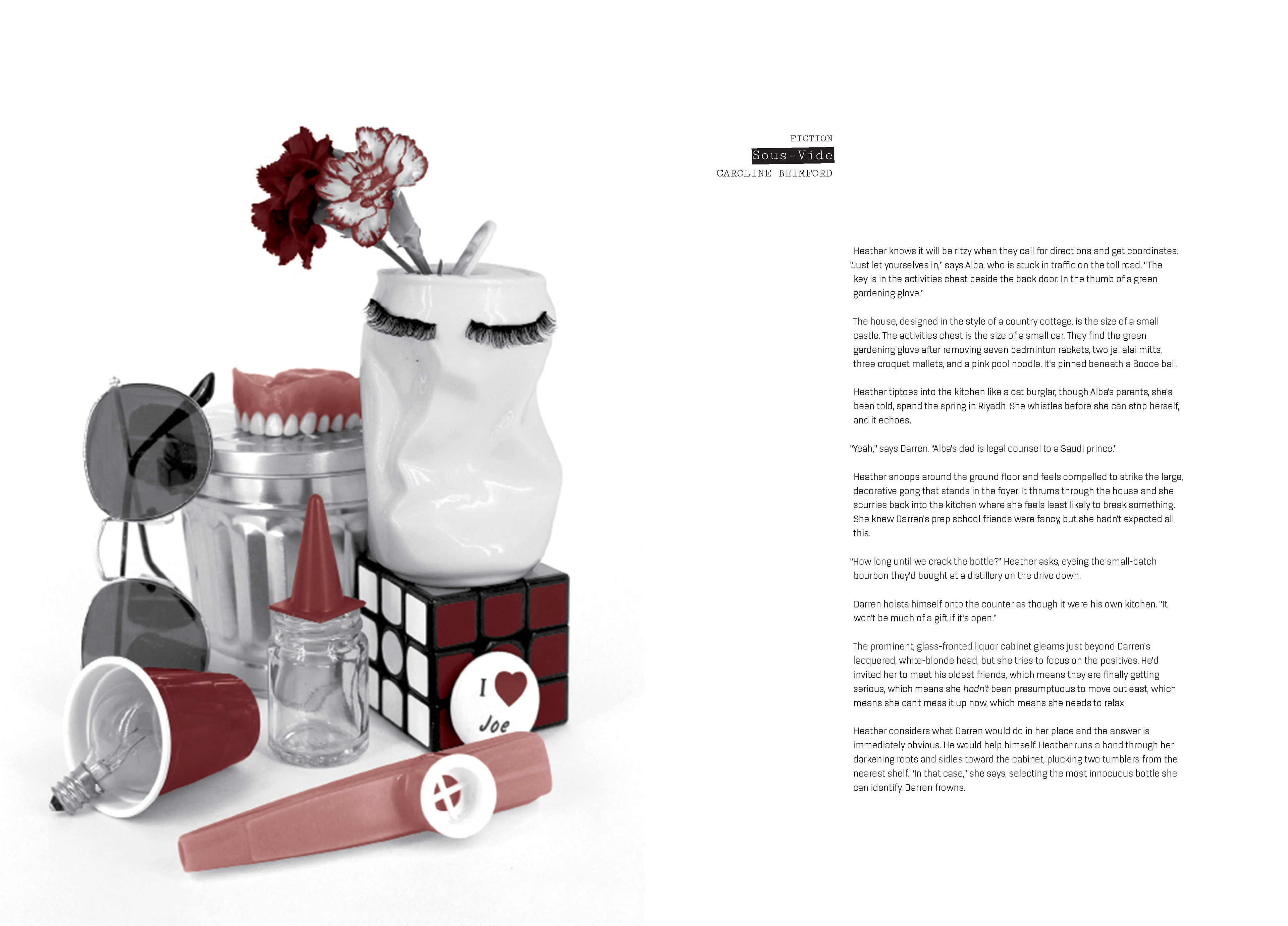 "I <3 Joe" Digital Spread - Image photographed and edited by me for Fiction section
"Weenies" was an experiment with

scanography

, or scanner photography. I collected small objects that evoked nostalgia and a sense of playfulness from

The Idea Store

in Champaign, IL (a creative reuse marketplace) as my subject matter.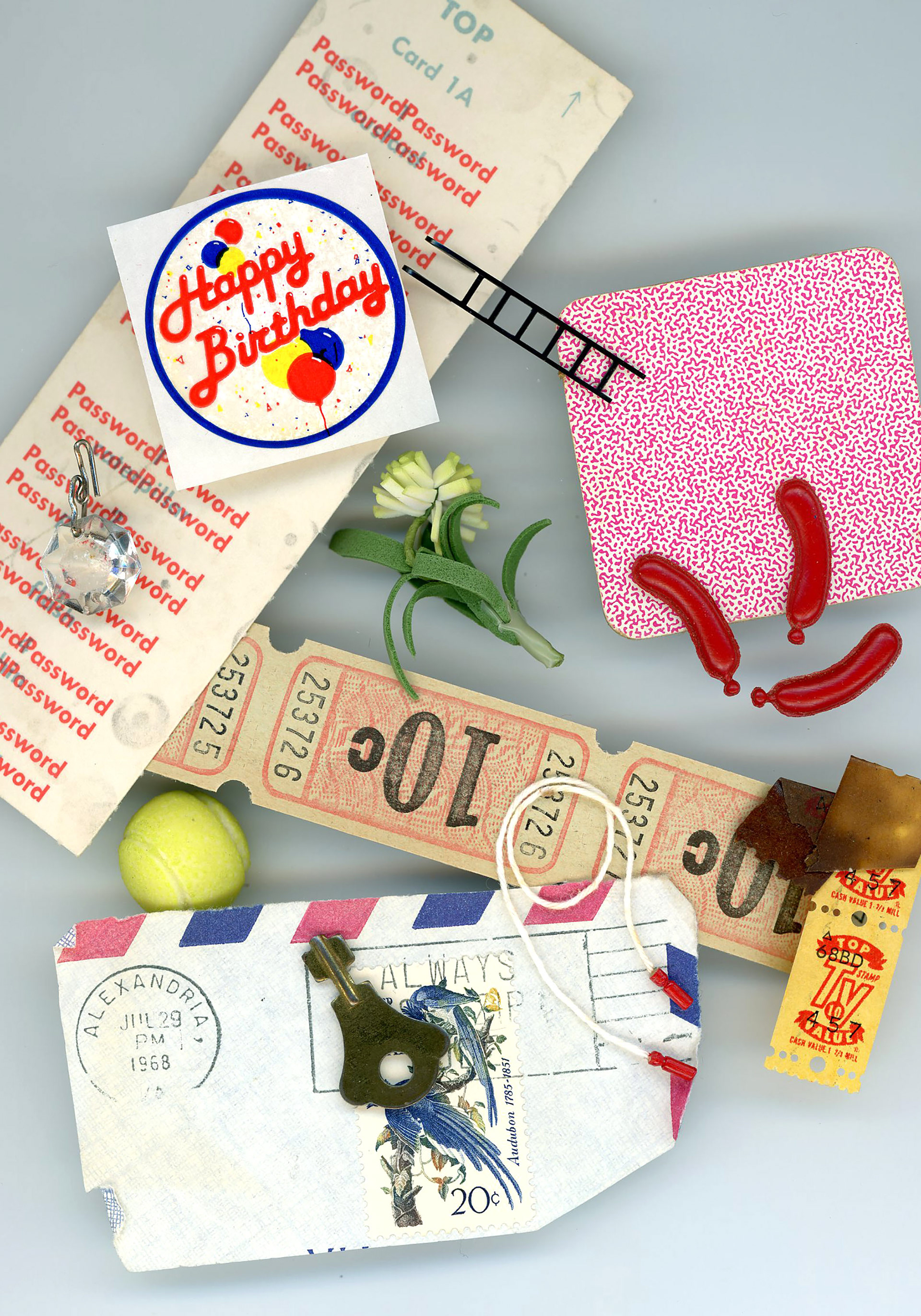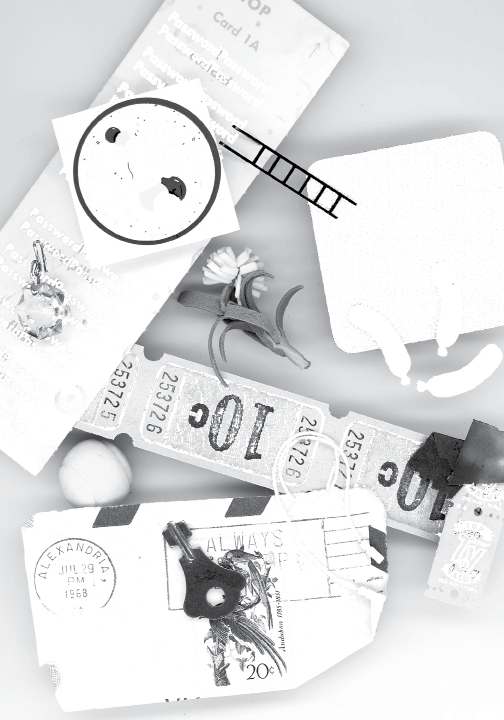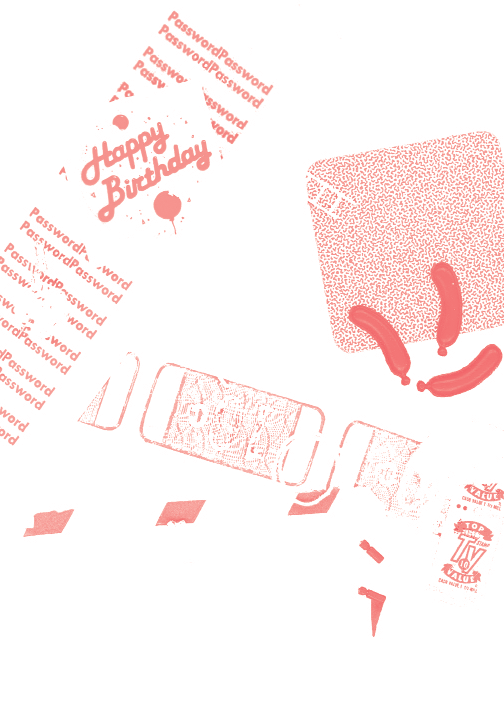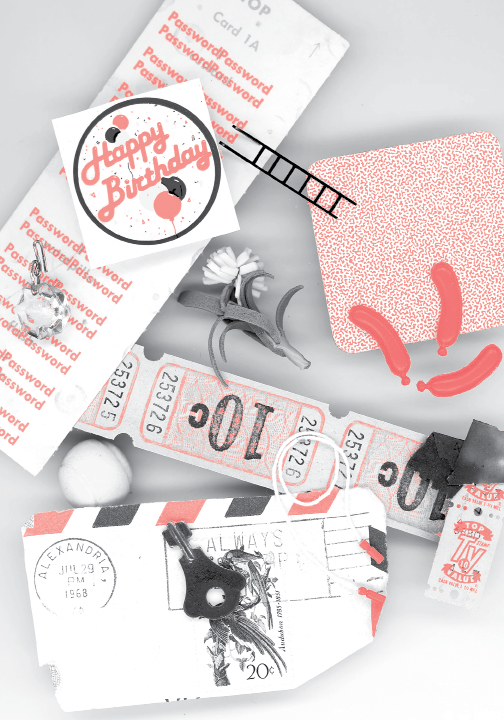 "Weenies" Image Breakdown - Original Image, black layer, red layer, and combined layers in InDesign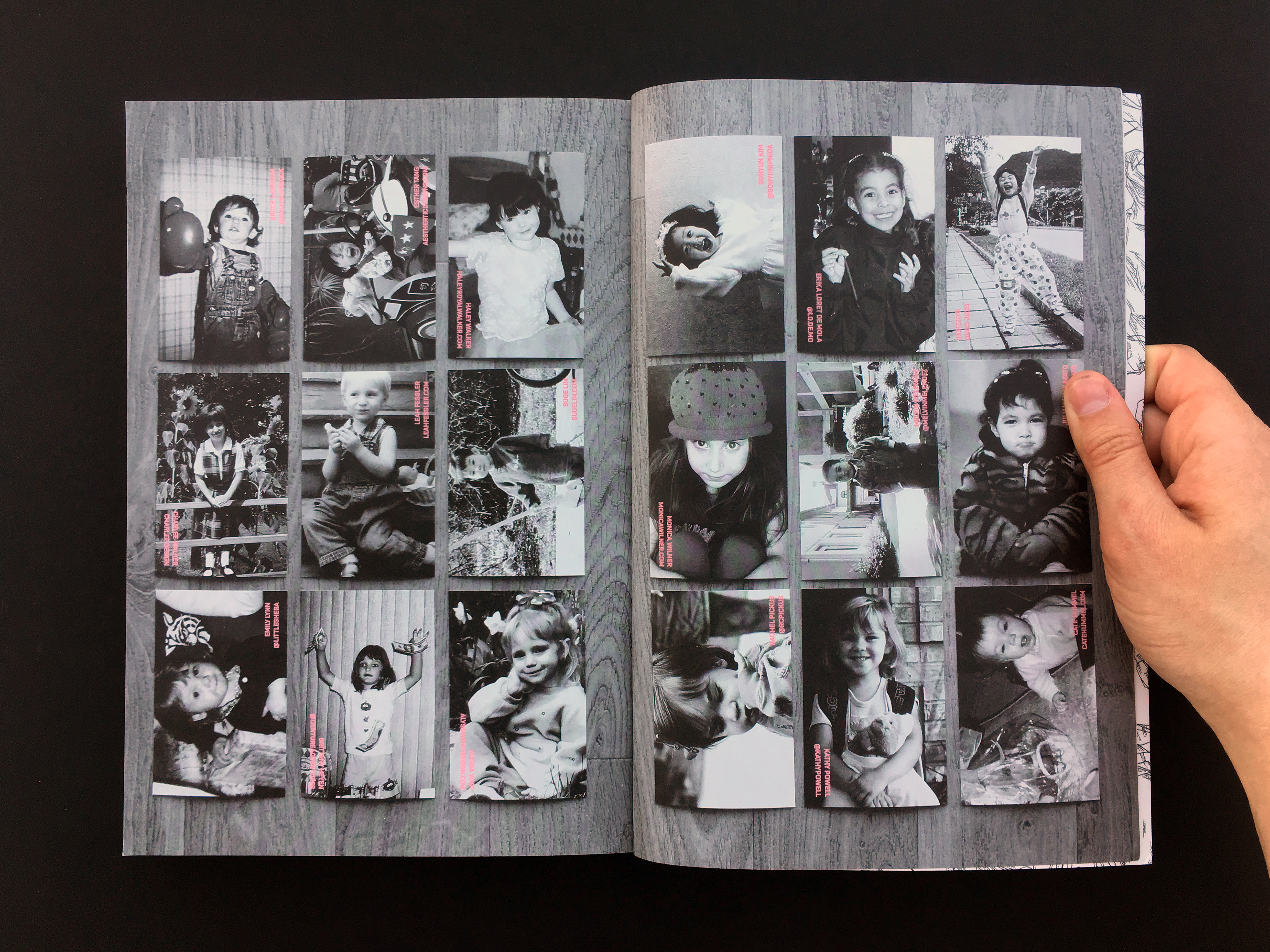 Designers Spread in Print
I worked on a team with two others to create the Designers spread. 
We decided to have everyone in the class submit a

childhood photo

, which we then printed on photo paper, photographed as a set in a grid, and added names and social media handles/website URLs in a way that mimicked the date stamps on the

disposable film cameras

we grew up with.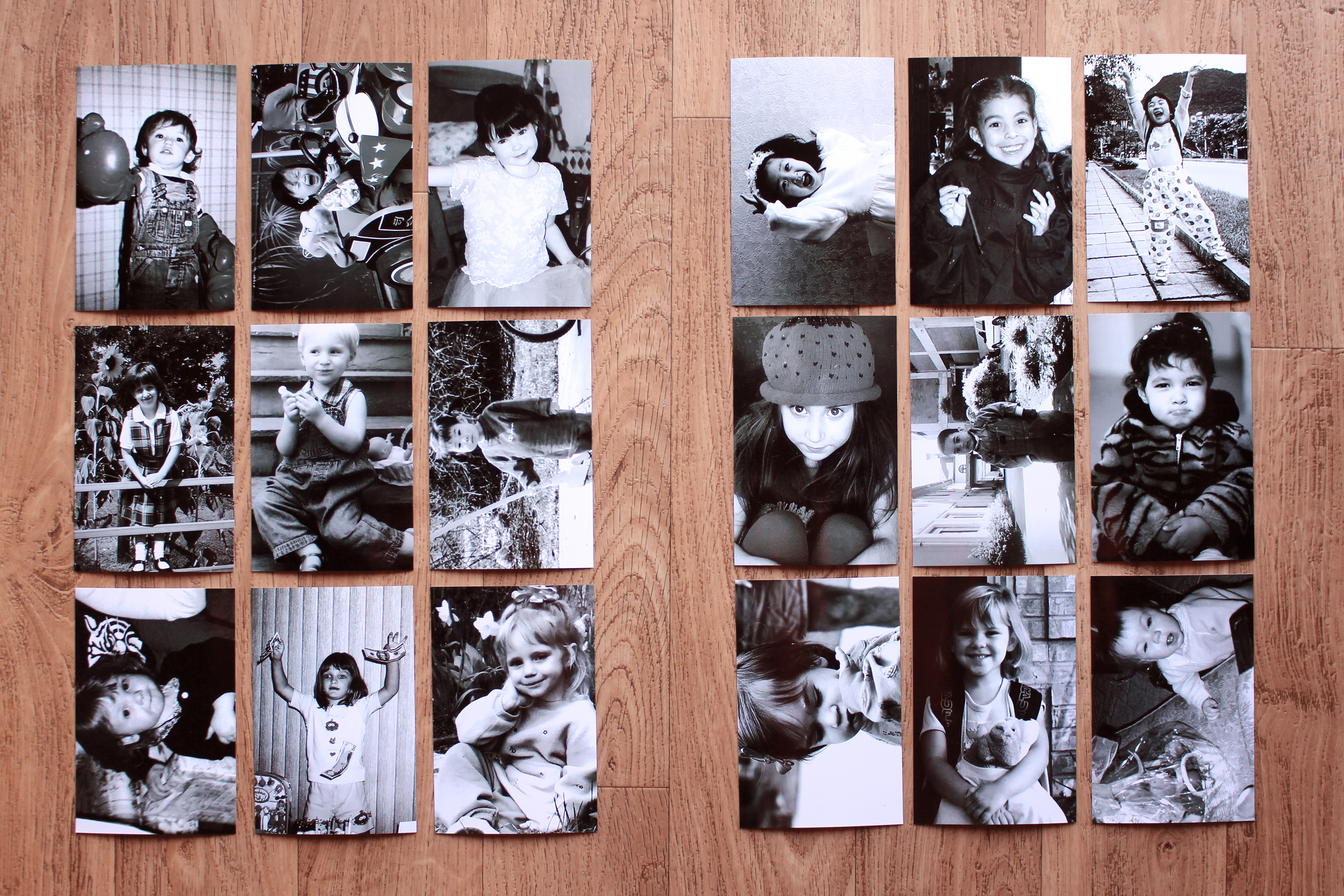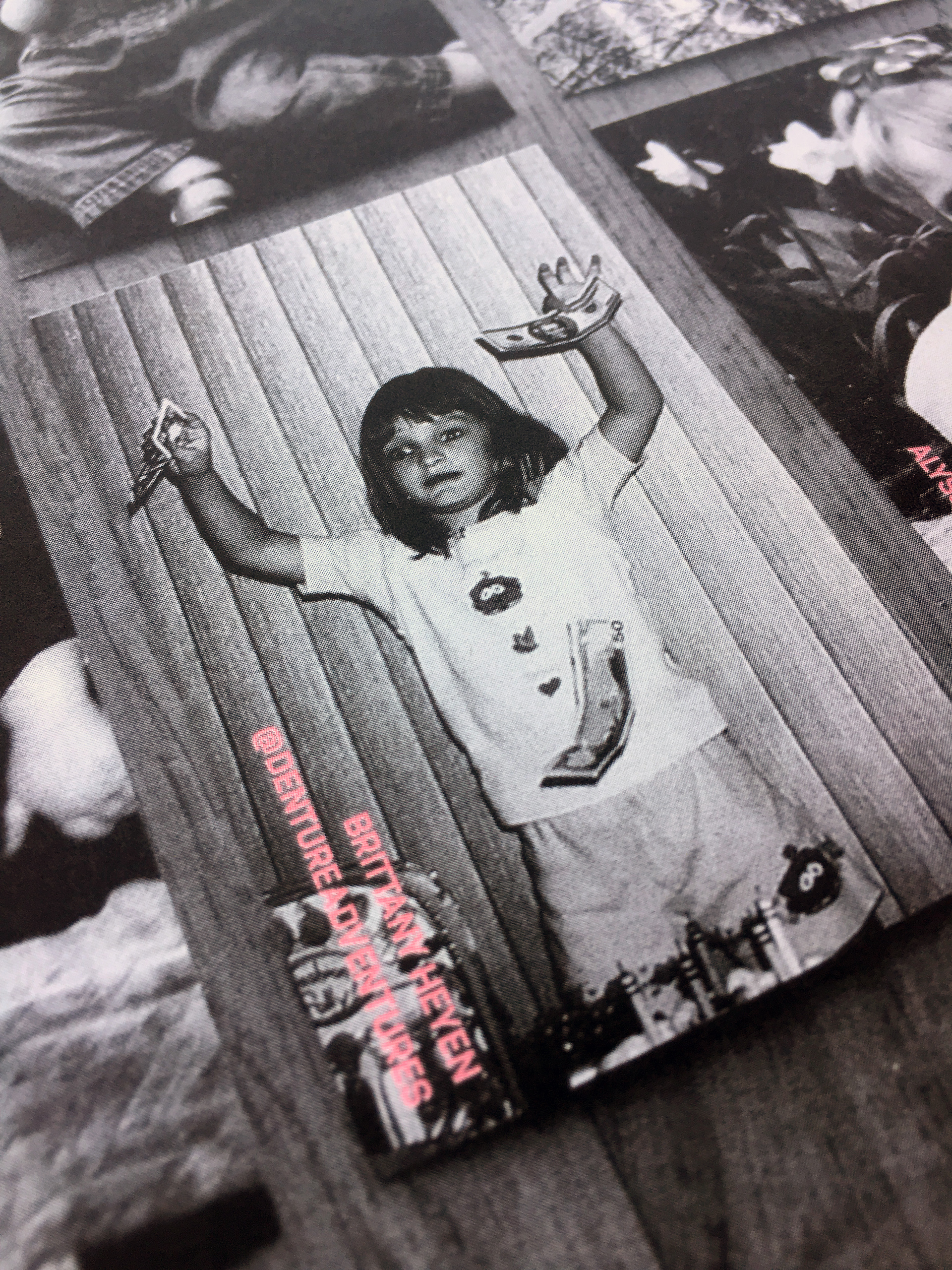 Designers Spread - Original photo and closeup of my childhood photo in print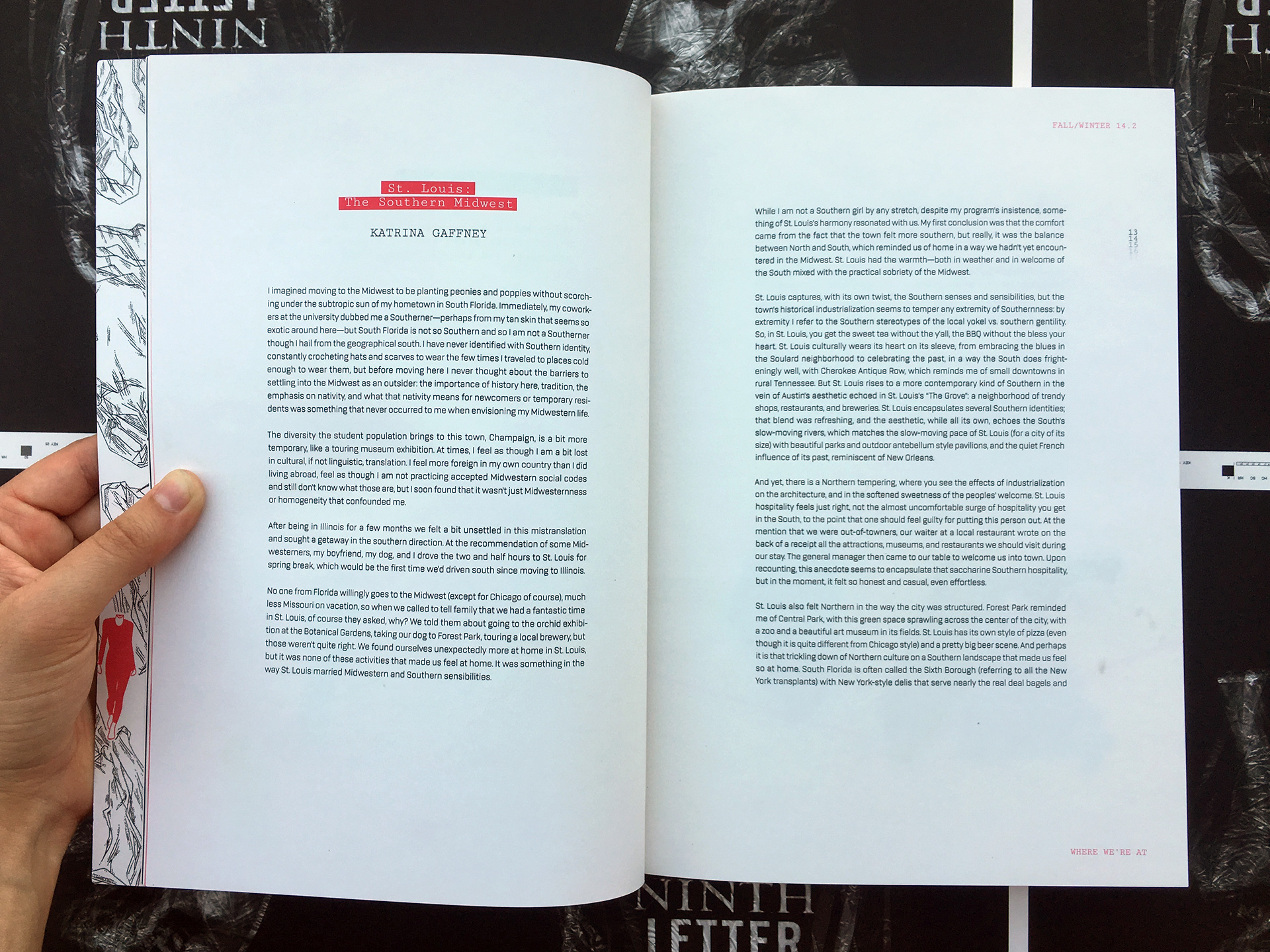 "Where We're At" Section Spread
Where We're At

is a section of Ninth Letter all about the Midwest.

My small group dedicated to this section within the class worked together to typeset it apart from other sections. 
Since our section of the journal was so short, we each got to create imagery for our own story. My selection was about a woman who moved from Florida to Illinois and visited St. Louis, describing the city as a

perfect mix

 between the two.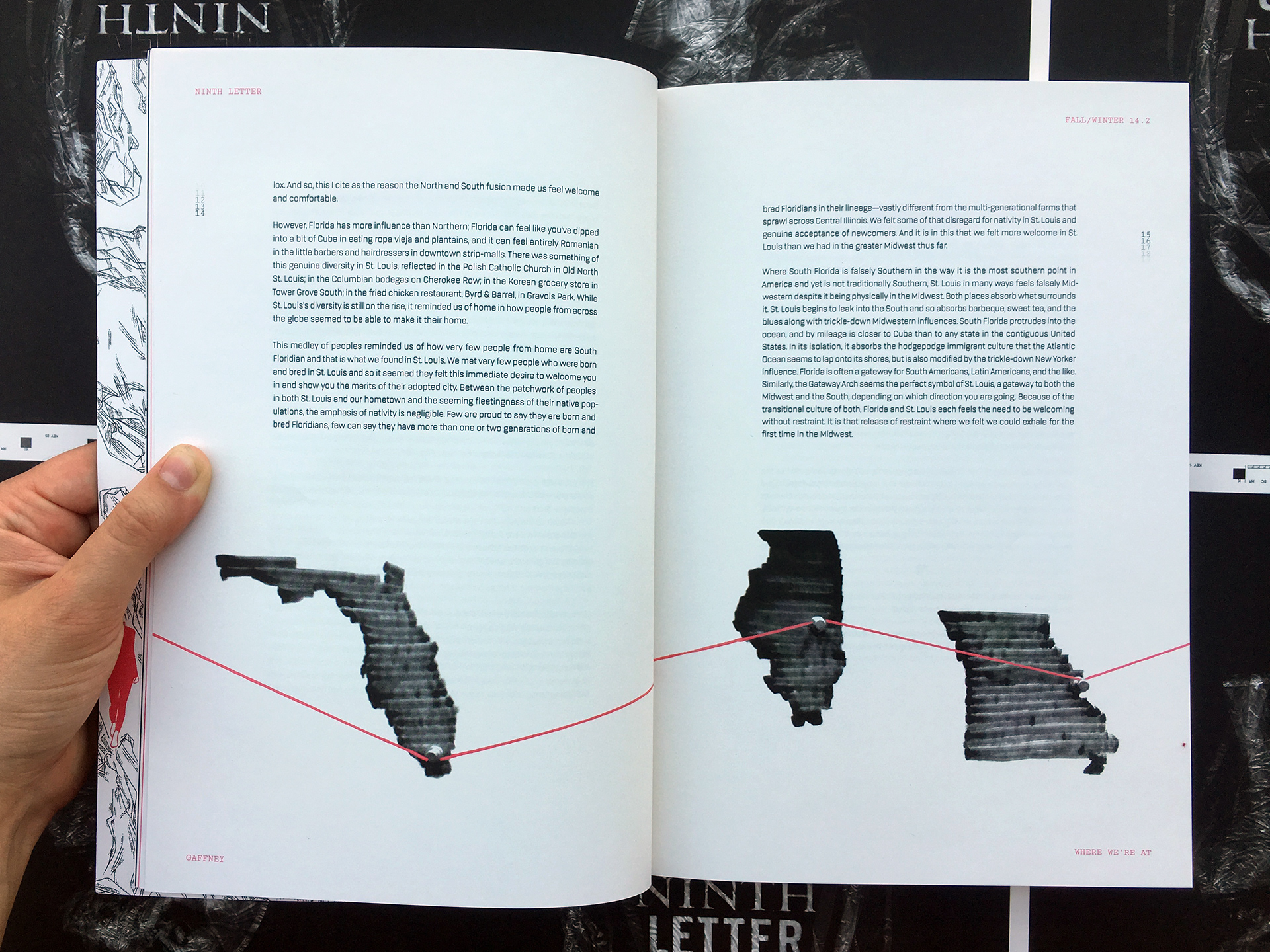 "Where We're At" Section Spread with Original Imagery